17 Mar 2021
Investments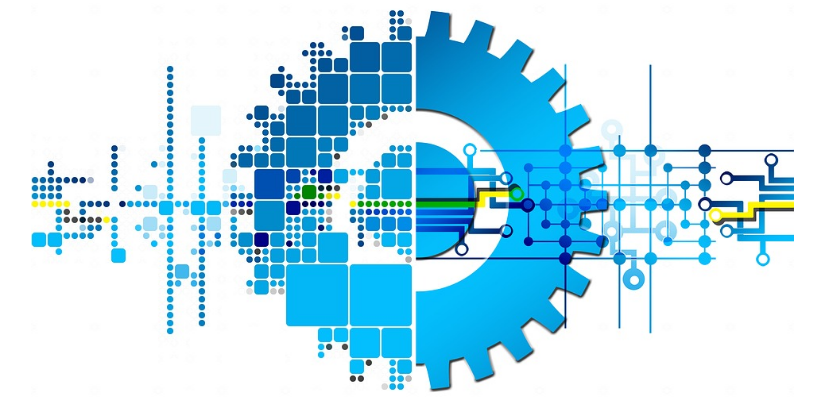 Five Effective Ways to Develop  
a Successful Digital Transformation Strategy  in 2021. 
If your business or organization is an early adaptor of Digital Transformation, chances are that you are already ahead of your competition. Everything is digital today, whether you want to read through the latest best-sellers from around the world, shop for the new arrivals or avail something that is convenient to you from wherever you are. All it means is a great customer experience. Products and services that delight customers go on to take a lead among its competitors, and those failing to do so are falling short of recall as well as revenues.  
That is why Digital Transformation (DX) has become the buzzword for businesses and enterprises, no matter how small or big their numbers are. The IDC Semiannual Digital Transformation Spending Guide states that Worldwide spending on the technologies and services that enable the Digital Transformation (DX) of business practices, products, and organizations is forecast to reach $1.97 trillion in 2022. 
What is a Digital Transformation Strategy? 
A digital transformation strategy is a blueprint that helps you analyze your needs, assess your strengths, ascertain the gaps in systems and processes, and accelerate growth.   
Tech Pro Research shows 70 per cent of companies have a digital transformation strategy in place or are working on one. Fifty per cent of companies also say their digital transformation budget is increasing every year. All these only enumerate that digital transformation is here to stay for long. The need of the hour for businesses from across industries is that they start rethinking their digital transformation strategy.  
Here are a few of the multitude of benefits that a digital transformation strategy has got to offer: 
Technology helps accelerate and streamline

the 

nature of 

business

 

 

Reduce manual processes

 

Helps generate real-time insights

 

Increase efficiency

 

Creates better customer engagements

 

Boosts profitability

 
Getting a digital transformation framework makes all the difference. A five-step overview of strategy building for a digital transformation enables you to make an informed decision for your business or enterprise. 
1.Define Vision  
Before you start switching the gear of digital transformation mode for your business, it is ideal to think of the experience that the new change would bring in, and that of change that you want to provide to your employees and customers. To begin this exercise, answering the following would go a long way in defining the vision you wish to achieve through digital transformation.  
1). Are there any strategic gaps and challenges in the way your organization functions day-to-day? 
2). How do you want to use the new technology to support your employees and stakeholders? 
3). What experiences do you want to offer to your customers?   
Having answers to these limitations build a strategic vision that addresses the short-term objective. While defining the vision, create an implementation roadmap to improve it. 
2.Analyzecompetition
Market analysis is the key to begin a digital transformation strategy. A thorough and profound understanding of the market dynamics lets you get the advantage for your business, as it happened in the case of Uber vs Yellow Cabs, Amazon vs Walmart, and several other business disruptions. Technology keeps changing the way businesses operate. Analyzing your competition lets you know what kind of technology would set your offering to get differentiated over your competition. 
3.Team sport
If you want the process of digital transformation to be successful, it is incredibly important to have the right team to get involved from the Chief Information Officer to Chief Digital Officer to personnel equally qualified. Data shows that companies that engage a chief digital officer to support their transformations were 1.6 times more likely to report successful digital transformation. 
4.Evaluatethecurrent position  
To get the advantage of the digital transformation, it is necessary to identify the gaps to be filled. Consider all the digital infrastructure, analyze how well each application and the digital tool is helping you scale your business. By undertaking such an analysis, you will get to know the precise technology you would require assisting digital transformation.  
5.Partner with the right technologyprovider   
While there are many vendors and technology partners, choose the technology that gets aligned with your vision and digital transformation strategy.  
If you are looking for the right technology partner for your business, Rivar Group can help you stay ahead of your competition with its disruptive Digital Innovation for enterprises by building and designing products and services ready for the future of business.  
…………………………………………………………………………………………………………………………………………………………………………………..