01 Jul 2021
Investments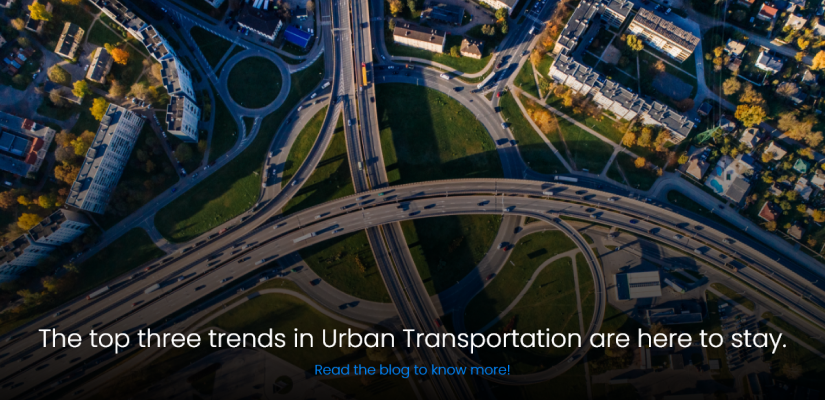 Urban transportation ideas lay the road to innovation
Click play to listen!
Here are the top 

three trends on urban Mobility.
Cities
The first thought it brings us is how city dwellers move from homes to workplaces and the unending difficulties of traffic congestion, pollution, and the stress levels that everyone goes through. It boils down to Mobility and its many factors that can promote sustainability and the opportunities to improve urban transit systems. Cities are the engines of economic growth, centres of attractions to innovations, and enablers of new possibilities. An easy and improved transportation system allows residents to get to their destinations faster and better. This means there is an enhanced chance of productivity, which quickens business growth and accelerates revenue. Transportation and its transit systems are interconnected with significant aspects of urban life, progress, and pace of change. 
 When cities have much more to offer, the need of the hour is to initiate newer ways and ideas to improvise urban transportation in India to help support the growing market demands, changing lifestyle needs, and challenging growth imperatives. As per Bosch's report on urban mobility, it is estimated that over 70 per cent of the global population will start living in cities. Here is our take on how the optimization of transport systems will ensure to ease urban traffic congestion, enhance commutability, and increase safe travel.  
Three trends to watch out for on urban transportation Mobility in 2021: 
E-mobility 
Rail, subway, or road network facilities are no longer sufficient to ensure better transportation in view of the rising carbon footprint. To support the growing population and growth avenues, it is essential to increase awareness and promote the adoption of electric mobility. The rapid growth of Electric Cars penetration is a sign of much-needed change. The question is, is the infrastructure sufficient to handle the demand. The e-mobility is one such way to ensure safe mobility in view of the environment. 
 Shared Mobility 
The advent of technologies in the automotive sector powered by innovation has given a way forward to reduce the burden on the existing load of urban vehicles movement. Thanks to the trends of car-sharing and ride-hailing disruptive business models, Shared Mobility is proving to be an enabler of great urban transportation. Shared Mobility is providing city dwellers convenient transportation in the urban landscape.  
Autonomous Vehicles  
It is reported that the German automotive giant, Audi has its investment strategy worth around $16 billion in its driverless-cars innovation by 2030. As driverless functionality keeps increasing, the automotive sector is estimated to reach approximately $54 billion. It is that the trend of driverless cars will soon become a reality.  
 Conclusion 
As Urban Mobility is witnessing newer innovations in transit systems, the need to address the rapidly growing cities and adverse climatic conditions remains a major challenge. To address and achieve a fine synergy, organizations need to collaborate with the public sector to take urban mobility to its fullest potential.  
Rivar Group is a proud supporter of Urban Transportation as it continues to invest majorly in reimagining the transportation systems. If you are looking to explore innovative models to rethink urban transportation, Rivar Group can help collaborate for an incredible journey into redefining Urban Transportation.